Brooks is an exceptional, dynamic and forward thinking company. We blend ambition and experience with a modern and vibrant approach to our work.
As part of our growth plans, we are now looking to recruit a Senior Client Manager to head up our digital compliance team.
This is a key role within our business as we continue to expand.
With our ethos of providing every client with a first class, value-added service, the successful candidate will need to be a conscientious, enthusiastic and ambitious individual, with the following experience and qualifications:
Fully AAT Qualified
At least 5 years post qualification experience, within a modern accountancy firm
Fluent in the use of cloud based systems, such as Xero and TaxCalc
Experience of dealing directly with clients to deliver outstanding service
The ability to lead and grow a forward thinking compliance team
Our Accounts Assistant Sophie Clarke has passed her AAT level 4 examinations and is now a fully qualified AAT (Association of Accounting Technicians) Accountant.
Sophie joined the Brooks team in August 2020 and has been providing a range of services including preparing accounts, tax and VAT returns and dealing with payroll to some of the firms key clients.
Sophie's four year journey to becoming a fully qualified accountant started in September 2016. She began studying for her level 2 AAT qualifications with Runshaw College and more latterly Kaplan Financial. 
Progress was excellent and she moved onto level 3 in September 2017 and then began level 4 in March 2019.  Sophie took her level 4 exams over the last 18 months and was given the good news at the end of January this year.
Commenting on her progress Sophie said 'I am really pleased that I have now achieved my fully qualified AAT status. It's been over 3 years of hard work and despite some delays due to Coronavirus, I have finally achieved my aim.  I am looking forward to advising clients and putting into practice what I have learnt'.
Managing Director Suzie Brooks commenting on Sophie's success said 'I am delighted Sophie has passed her level 4 exams. We place emphasis on training and the continual professional development of our team. Sophie's achievement means she is even better placed to provide high quality services to our clients'. Well done Sophie'.
Brooks Accountants is an award winning accountancy practice with expertise in compliance and finance. It is focussed on achieving profitable and sustainable growth for its clients. 
The firm are fully certified Futrli & Xero business advisors. They utilise the most advanced technology currently available to help control cashflow and accelerate growth.
Bennetts of Ansdell have been baking the finest pies, cakes, pastries and bread for many years and have built up an excellent reputation for quality, service and value. Their freshly made sandwiches and cream cakes are the perfect recipe to brighten any day of the week.
Serving the local community on the Fylde Coast, Bennetts have a vibrant business providing a takeaway shop counter service with a high volume of financial transactions on a daily basis, as well as selling it's pies and bread to other local businesses.
A business of this nature requires a high quality compliance service as well as the knowledge and experience to deal with a complex set of data and financial transactions.
Brooks Accountants was the perfect choice and has been working with the company for over 5 years. The Lytham based, award winning accountancy practice provides a complete compliance service along with the support and advice that Bennetts needs to run efficiently and profitably, whilst maintaining its high levels of quality and service.
The pandemic has been challenging for Bennetts as it has for every other business in the country. Brooks Accountants have been on hand providing guidance, advice and helping Bennetts navigate the new business landscape.
Commenting on the service Brooks provide, Christine Hunter Hughes, Director said
'Brooks have been our accountants for approximately 5 years now, and, as a small business we find their service excellent in every respect. They are unfailingly helpful, easy and pleasant to deal with, friendly and professional'.
Christine went on to say 'We have found their help and advice invaluable, especially during the on-going COVID crisis pointing us in the right direction for every available government scheme available to us, as a small business'.
Brooks Accountants, founded by Managing Director Suzie Brooks in 2003, provides an exceptional service to its clients based on their ethos 'develop, grow and succeed'.
This is reflected in Christine's further comments as she said 'I cannot speak too highly of the service they provide for our business and would have no hesitation in recommending them to any business looking for a professional and easy to deal with accountant'.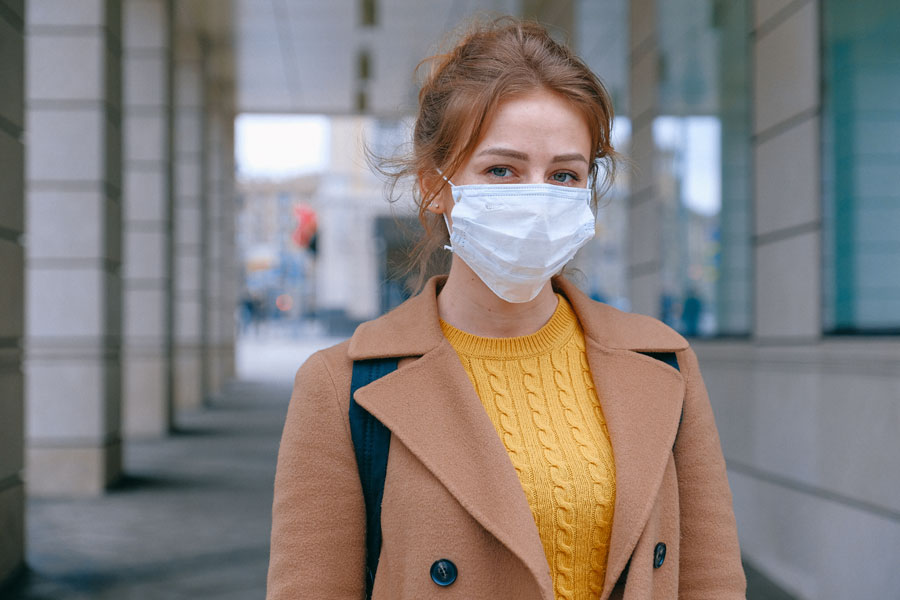 The small business community were watching with great hope to see if the government would introduce measures that were useful for them to survive this period. However, those announced have been branded by some experts as 'absolutely useless for small companies', who make up an extremely significant portion of the UK economy.
Furlough measures require small firms to have cash reserves now to pay staff in the hope of a rebate for the wages later. Most small companies, if they are laying people off, do so because there is no cash in the business left to pay them. So in effect the government proposes to have small companies eat into precious cashflow on the promise that, at some undefined point in the future, the wages will be repayable.
Moreover, the furlough measures require the staff not to work during the period, meaning there can be no productivity from them at all during this time, and no benefitting from the eventual ramping back up of economic activity at the other end, as it overlaps with a still paralysing but gradually alleviating lack of cashflow.
It's true that for an airline or large business the furlough device amounts to a bit of bookkeeping, as they can afford to pay the wages out of cash or existing debt facilities and then leave it on the books as a credit due to be covered by government. No problem at all.
But for a small company the question being asked by some, is it not much more attractive to simply lay everyone off, sit on the existing sales ledger to keep indispensable suppliers up to date and wait it out in hope, until we emerge from the other side of this?
Those of you who have some cash reserves and a great team that you want to protect, will know this is definitely not the right thing for you. But what if you have no cash reserves, no credit facilities and no income coming in at all?
The furlough designation makes it so that small firms are legally bound to pay the wages now and, having foregone redundancy from their arsenal of protective action, they will be prevented from enacting other cash-preserving headcount measures if the economic situation deteriorates further.
Would it not be better for the government simply to pay the wages of those whose jobs are deemed at risk, with no special requirements. This would cost no more than that already proposed by the government, it allows those staff to keep working, and it reduces the potential for the lockdown-related temporary redundancies to become permanent.
One expert said "Would any small business in their right mind pay furlough wages out of dwindling cashflow and wait to hear from HMRC on a rebate?"
Please let us know your views.
The 2018 Budget announced some proposed changes to the repayment of R&D tax credits for small and medium-sized businesses. How will these proposals affect you?
What is R&D relief currently worth?
Research and development (R&D) tax credits provide an enhanced corporation tax deduction for companies that incur qualifying expenditure. The rates of R&D relief have generally have been increased over the years and can be claimed by even more companies since the £10,000 minimum spend was abolished on 1st April 2012.
Claiming Relief
Since 1st April 2015 for every £1 of qualifying R&D expenditure, an additional £1.30 is allowed in the SME's corporation tax computation as a "super deduction". This means that the total tax relief equates to 230% of the actual R&D spend.
What's changing?
The R&D tax credit that companies can claim is currently unrestricted.
The current proposal, as announced at the 2018 budget, is that for accounting periods starting on or after 1st April 2020 the R&D tax credit will be capped at three times the loss-making company's PAYE/NI bill for the accounting period. The proposal is that any excess losses must be carried forward and offset against future profits which may take considerable time.
Reasoning
HMRC says the cap is required to reduce instances R&D claims and situations in which there are repayments being made to companies where minimal R&D activities take place in the UK in reality.
How it works now
Example
A company has qualifying R&D expenditure of £8,000. As a result, it will be entitled to claim a tax deduction of £18,400 (£8,000 x 2.30). Assuming corporation tax on profits is paid at 19%, this will result in a tax saving of £3,496 - 43.7% of the R&D spend.
The SME in this example should be able to claim a cash payment, known as an R&D tax credit, instead. There's currently no limit to the amount that can be claimed and since 1st April 2014 the rate of tax credit is 14.5% of the surrendaible loss.
Example
A loss making company that has spent £8,000 on R&D could claim a tax credit of up to £2,668 (£8,000 x 2.30 x 14.5%), equivalent to 33.35% of the R&D spend.
After the proposed changes
Example
A company spends £100,000 on R&D in 2022. The SME R&D relief increases its loss by £130,000 so, under the current rules, the company is able to surrender the £230,000 loss for a 14.5% payable tax credit of £33,350 (equal to £100,000 R&D spend x 33.35%). However, in the same accounting period, the company has a PAYE/NI bull of £5,000 as most of its staff are subcontractors.
In the absence of any minimum threshold, the maximum repayable tax credit would be £5,000 x 3 = £15,000. This is equivalent to surrendering losses of £103,448 (£103,448 x 14.5% = £15,000). The company would be able to carry forward the remaining £126,552 against future profits. It is possible that the company may also be able to surrender some of that carried forward loss for a payable tax credit.
A well-known TV presenter has convinced the First-tier Tribunal to throw out HMRC's assertion that she was an employee. What might this mean for clients in a similar situation when considering the IR35 rules?
Private Sector
The changes that have affected the public sector bodies engaging contractors through intermediaries are being extended to the private sector from April 2020. From that date it will be the engager rather then the contractor who is responsible for deciding whether or not the engagement is within IR35.
Tribunal
Ahead of the changes, review clients' existing arrangements to ensure their income is being treated correctly. After April 2020, it is they who will be exposed to penalties for not operating the rules correctly. One of the key considerations is how much control the contractor has over the work they perform. This was examined in detail in the First-tier Tribunal case Albatel Ltd v HMRC (2019).
Decision
The case involved the provision of the services of Lorraine Kelly by the company to ITV. Kelly exercised considerable control over her working hours and the structure and content of her shows. HMRC had tried to argue that the control lay with ITV. Inevitably, conclusions have been made with the 2017 case of Christa Ackroyd, in which HMRC was successful in asserting that the presenter was an employee in all but name. However, the control issue appears to be the main distinguishing factor and this was drawn upon by counsel for Kelly.
Advice.
In the previous case the broadcaster was able to direct the presenter as to what programmes she was to present and there was little or no input to the structure or content of those programmes as there was with Kelly. If your clients have a similar level of autonomy and control, they could use this case to back up their argument that their engagement is outside of IR35 though of course this must reflect the reality of the relationship, not just the paper contact.
Are you VAT registered and not currently using Xero accounting software?
We started talking about Making Tax Digital (MTD) a few years ago now and yet for VAT registered businesses the commencement date is almost upon us.
Starting April 2019 all VAT registered businesses will be required by law to submit their VAT returns every quarter via a digital source only. There will cease to be paper forms and even HMRCs current free VAT filing software is being discontinued.
We are encouraging all such businesses to talk to us about moving o Xero software as soon as possible in order to ensure complete fluency and accuracy in time for the MTD deadlines.
For those not registered for VAT, you will be required to go digital in time for quarterly accounts and tax filing from April 2020, so speak to us sooner rather than later.
To see what Xero cloud accounting can do for you request our brochure or follow the link to Xero online.
Succession planning is often seen as solely for when a company director-shareholder retires. However, if a sole director-shareholder dies and no plans have been made for the company's future, it can leave the company in a very vulnerable position. Whilst acting as a sole director-shareholder of a limited company has its benefits it also has its risks.
In order to avoid any difficulties or uncertainty in the event of the death of a sole director-shareholder, you should review your company's Articles of Association as soon as possible and make any necessary amendments, to ensure your company could continue to operate in such circumstances.
The good news is that this issue was addressed in the new model Articles of Association for companies incorporated after 1st October 2009. However, if your company was incorporation before this date then, as qualified Chartered Company Governance advisors, we can assist you in amending your company documents accordingly.
One important case in point shows how the High Court had to step in to take emergency action to save a business.
Mr P was a sole director-shareholder of Lancashire Cleaning Services. Whilst he appointed executors for his estate in his Will he did not update the company's Articles of Association to allow the executors to make decisions on behalf of the company, such as appointing a new director. When Mr P passed away, the company's assets were frozen and employees could not be paid, and the executors were powerless to help.
The situation in this case was considered an emergency, calling for the High Court to step in and rectify the register of members (shareholders) with the executors, so that they could pass a resolution to appoint a new director. Although the court usually requires a Grant of Probate before allowing this, the urgency in this case was sufficient for the court to proceed without, as it was thought the company would not otherwise survive.
Directors of small limited companies have generally always withdrawn money from their companies on a monthly basis to ensure they have enough money to live on. This is usually done on in the form of a small salary topped up with dividends.
At the end of the financial year your accountant then calculates how much dividend can be declared and hopes it's enough to cover the amounts withdrawn throughout the year!
This isn't really the true nature of dividends. They are financial rewards which can only be declared if there are profits available after the calculation of estimated corporation tax. There are also compliance issues to be dealt with too.
With the advent of the new dividend tax allowance it has meant that interim as well as final dividends may need to be declared, if your financial year end falls outside of the tax year.
HMRC are clamping down on these procedures and with digital technology can now prove if dividends are taken and then declared retrospectively.
Read more here on how to protect yourselves:
Ensuring a proper paper trail for HMRC such as printing out a trial balance to show the company has made enough profit to declare an interim dividend;
Recording both interim and final declarations in the minutes of board and annual general meetings;
Completing dividend vouchers and distributing to each shareholder
These compliance procedures can often be overlooked by small companies but with recent case law where HMRC are reclassifying payments as employment it is essential you are covered or you could be looking at a large tax bill.
As we are also qualified Chartered Company Secretaries we can undertake these procedures for you to ensure you remain 100% compliant, so please just give us a call.